Yudala revels in the successful take-off of Zero Gravity mega concert, unfolds plan to become Africa's biggest e-commerce company
Posted by News Express | 4 October 2016 | 3,349 times
Composite e-commerce outfit Yudala is in celebration mood over the successful take-off of Yudala Zero Gravity – a multi city digital entertainment concert, even as it has made known its ambition to become Africa's biggest e-commerce company.
In his closing address at the maiden music blast held on Sunday night, October 2, at Landmark Centre, Oniru Lagos, Founder/Vice President, Yudala Limited, Prince Nnamdi Ekeh, was effusive in his appreciation for Yudala customers and the numerous partners for their support. He also spoke on the company's future plans.
Prince Ekeh said: "I wish to express my heart-felt gratitude to our customers. Without you, we wouldn't be here today. I also wish to recognise the likes of Airtel and Access Bank who have partnered with us from day one and in our various programmes such as YUBOSS.
"This event would also have been impossible without the support of Hewlett Packard (HP). We say a big thank you!
"I am also grateful to Stanbic Bank, Kia Motors, Uber and our media partners: MTV Base, Trace TV, Urban FM plus our online media friends including News Express and many others too numerous to mention here.
"Yudala is a movement – there is no other e-commerce company that can put together an event such as this to appreciate its customers and partners. I urge you to stay hooked to Yudala online and offline as we have an ambition to become the biggest e-commerce company on the continent. Within a year of launch, we have broken all existing records and rolled out over 18 stores nationwide. But this is just the beginning as there is still many more to come from us."
News Express reports that the concert saw a host of superstar artistes on hand to thrill the audience, among them Olamide, Naeto C, Sound Sultan, Humble Smith, Zoro, as well as fast-rising Naomi Mac and David Grey.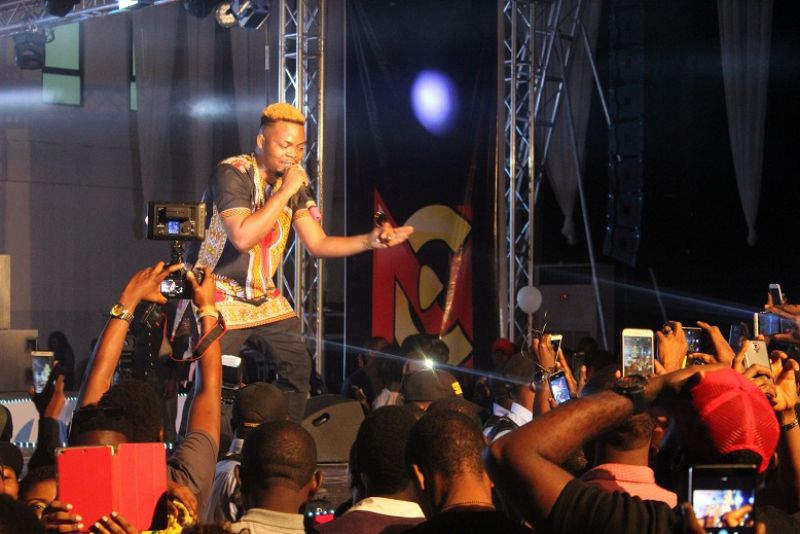 In addition to a keenly contested dance competition, ace comedian and joint compere Ali Baba was also hand to treat the audience to a repertoire of rib-cracking jokes from his collection.
The well-attended event had a number of dignitaries including bank CEOs, Chief Executives and captains of industry. Corporate organisations represented including Hewlett Packard, Airtel, Access Bank, Stanbic Bank, Hennesy, Kia Motors, Uber. The event was also covered extensively by major media establishments.
The Yudala Zero Gravity trains moves on to the city of Abuja with a Contemporary Music Blast on October 21 and a Rock Gospel Concert on October 22 while the city of Enugu will rock on November 5 and 6 with a Contemporary Music Blast and Rock Gospel Concert respectively.
"I hope to see you all in Abuja and Enugu for the dual concerts. Also, I personally invite you all to the Federal Palace Hotel in Lagos on November 20th for the Rock Gospel Concert which marks the grand finale of Yudala Zero Gravity. It's a day on which we will all be blessed," concluded Prince Ekeh.
Source: News Express
---
Readers Comments
No comments yet. Be the first to post comment.
---
You may also like...