Yudala leads in e-commerce price war
By News Express on 03/10/2017
Views: 652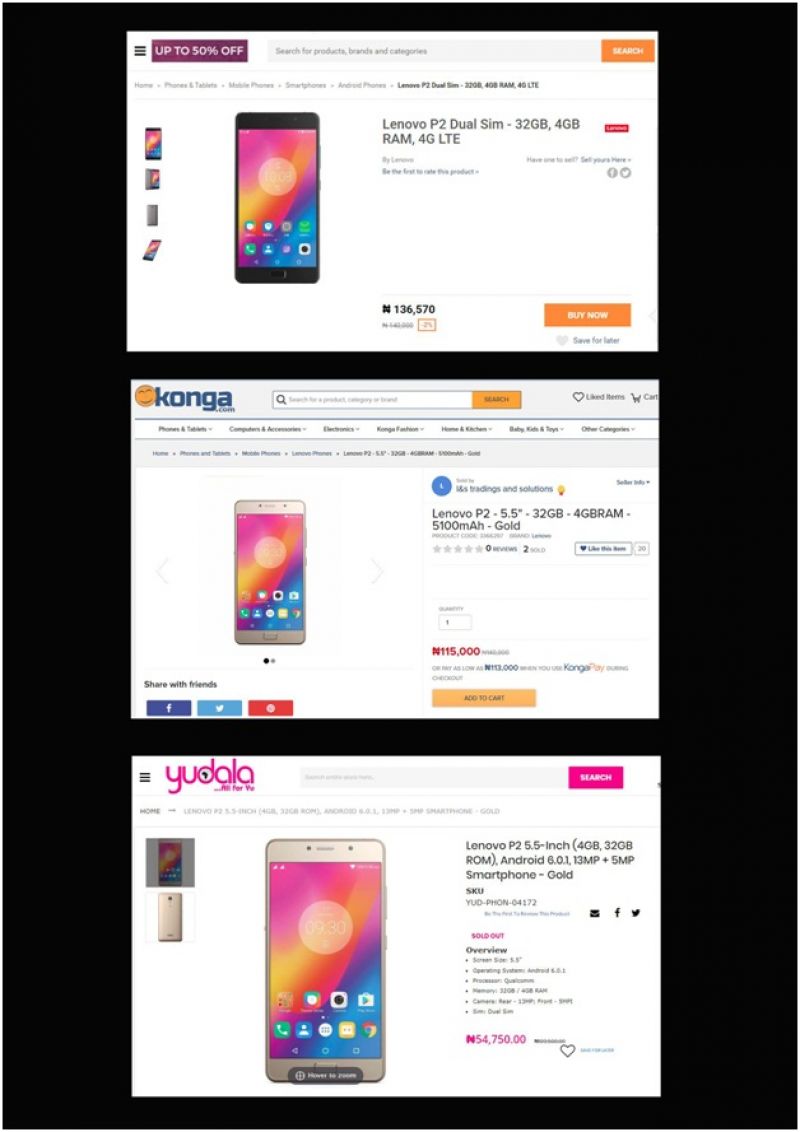 E-commerce has become a thriving global industry, with recent research projecting sales to hit an all-time high of $4 trillion in three years.
Nigeria has also been bitten by the e-commerce bug. This has been made possible by the proliferation of online stores all competing for the attention of shoppers, many of whom are eager to jump on the ease and convenience of the e-commerce train.
The attraction of e-commerce for most Nigerians, nevertheless, goes beyond mere convenience.
From a sampling of the opinions of various categories of shoppers, it was discovered that in addition to quality, price represents one of the major factors that activates the buying decision for most prospective shoppers. An overwhelming majority of respondents sampled (92%) admitted to comparing prices across two or three e-commerce sites before making up their minds on where to shop.
With Nigerians so price-conscious, a random comparison of product prices from some of the most prominent players in the sectorhas placed Yudala in the fore-front of the price war currently going in the Nigerian e-commerce sector.
Below are screenshots taken across some product categories from major e-commerce sites in Nigeria…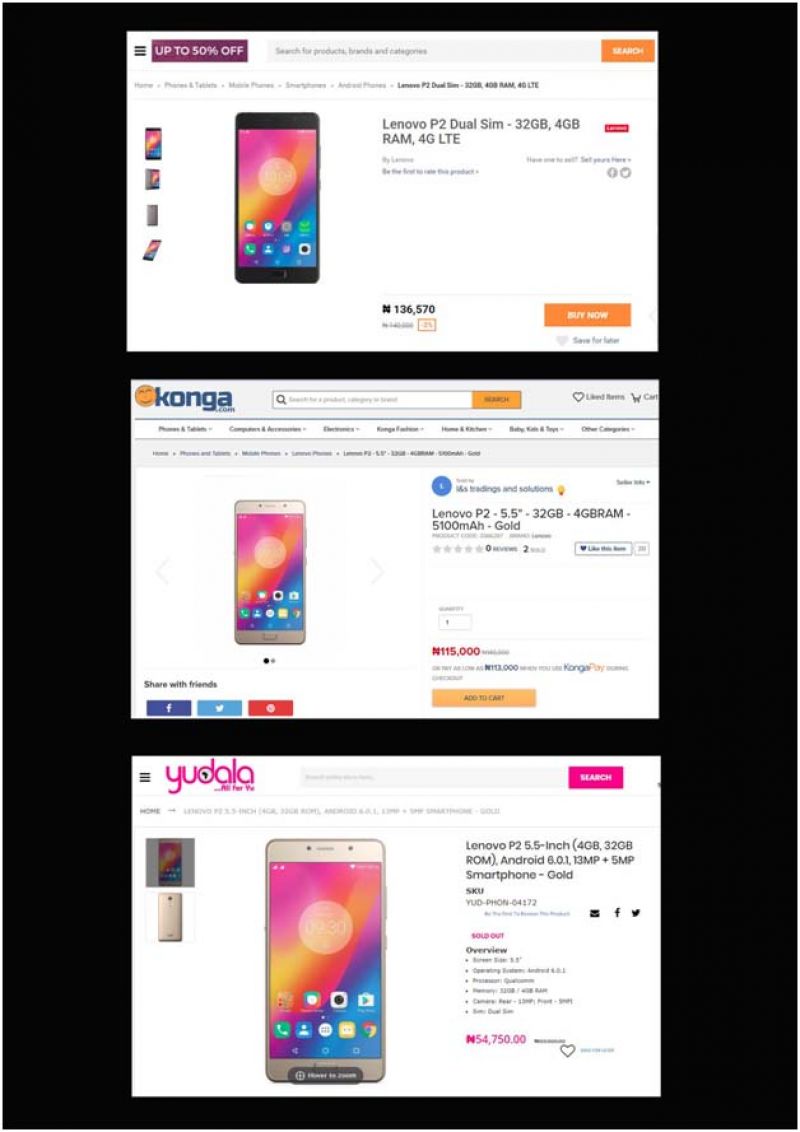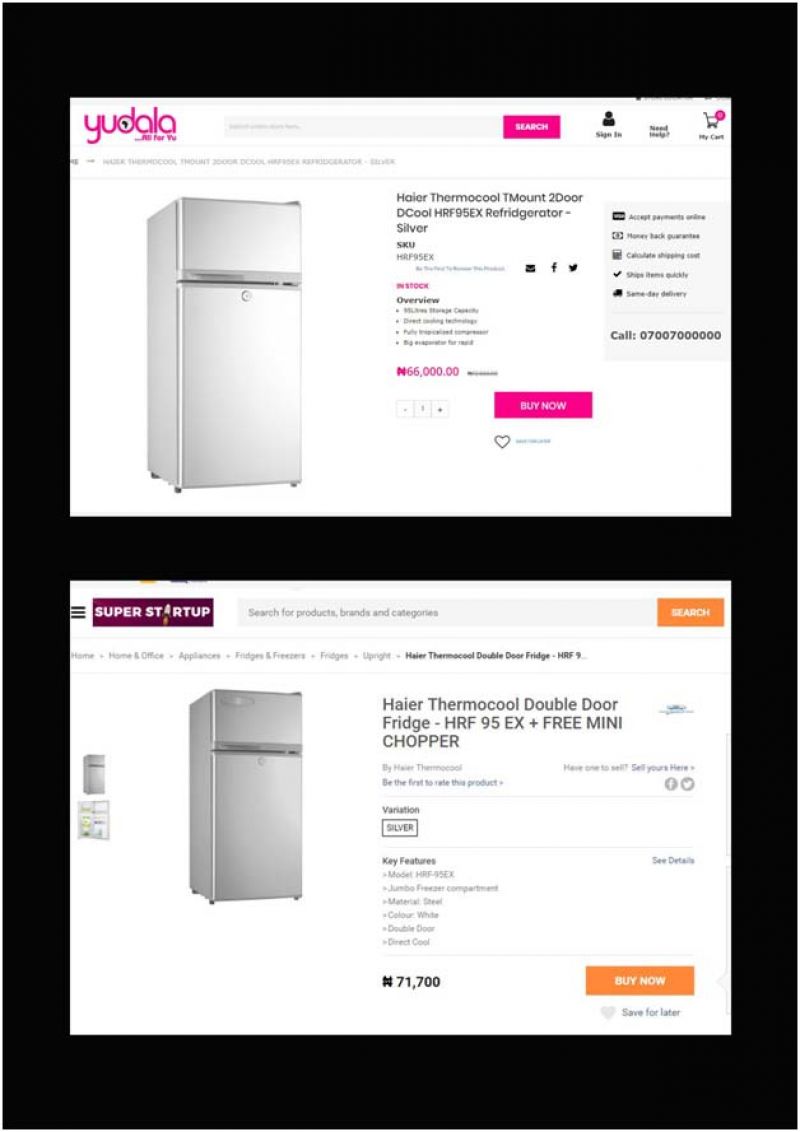 Despite the huge strides recorded in the Nigerian e-commerce landscape – especially with the massive awareness for globally celebrated shopping festivals such as Black Friday and Cyber Monday, among others, research further shows that you are better off convincing the average Nigerian to make the final buying decision when you can provide him or her with an opportunity to 'experience' the product before parting with hard-earned money.
This perhaps justifies Yudala's strategy of combining its online site with physical (brick-and-mortar) stores located nationwide which offers shoppers a chance to see and experience the product before buying.
Source News Express
Posted 03/10/2017 06:50:44 AM
---
CLASSIFIED ADS
Loss Off Your Belly Fats, Upper Arm Fat and Body Fats In 2weeks Time.. Click HERE To Start Now!
Let us build the most comprehensive online database of worthy and credible Nigerians from all walks of life. It is worth doing!
You may also like...

Apprehension over emergence of new Islamist militant leader...

Nigerians, government agencies yet to understand concept of...

Anambra loses ex-Speaker

Heart attack claims football legend •Ronaldo, others mourn...

Bayelsa, CIBN collaborate to explore areas of mutual...

Restructuring of education sector a must, says Buhari...

Behold! THE 21 RICHEST NIGERIANS

U.S. shuts door against looted funds from Nigeria...

Davido's luggage impounded as aide goes gaga, beats...

Armsgate: Court grants Dokpesi N200m bail

OTC transaction hits N9.75trn