NLNG Public Notice: Amendment of the NLNG Act is NOT in the overall interest of Nigeria
By Admin on 07/12/2016
Views: 1,404

NLNG Public Notice Ad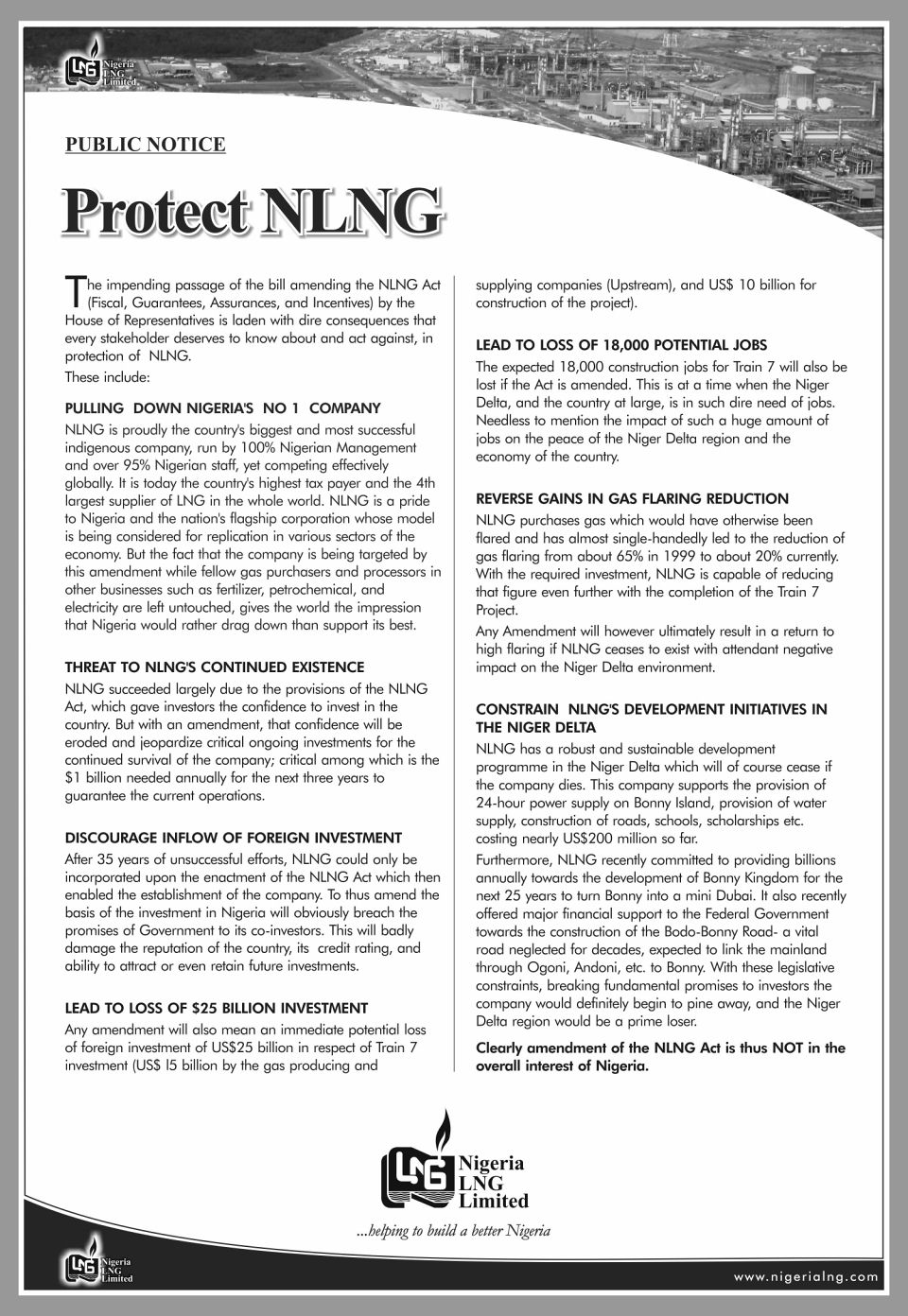 This is a public notice ad by NLNG
Posted 07/12/2016 7:51:41 PM
---
CLASSIFIED ADS
Loss Off Your Belly Fats, Upper Arm Fat and Body Fats In 2weeks Time.. Click HERE To Start Now!
Let us build the most comprehensive online database of worthy and credible Nigerians from all walks of life. It is worth doing!
You may also like...

Our anti-corruption campaign will secure future of Nigerian...

Buhari reaffirms Nigeria's commitment to the global fight...

APGA crisis: APPEAL COURT RULING OF NO CONSEQUENCE...

Pastor drops dead while conducting funeral service of...

Ondo Speaker, Deputy reinstated 24 hours after impeachment...

Philanthropist boosts Mrs. Obiano's CAFE with motorcycles and...

Boko Haram kills 15 close to Nigerian border...

Military to sustain joint operations — Defence Chief...

Turkey demands closure of 17 Turkish schools in...

Niger State stops sponsorship of religious pilgrimages

Why power generating companies (GENCOs) are not living...