NLNG Public Notice: Amendment of the NLNG Act is NOT in the overall interest of Nigeria
By Admin on 07/12/2016
Views: 826

NLNG Public Notice Ad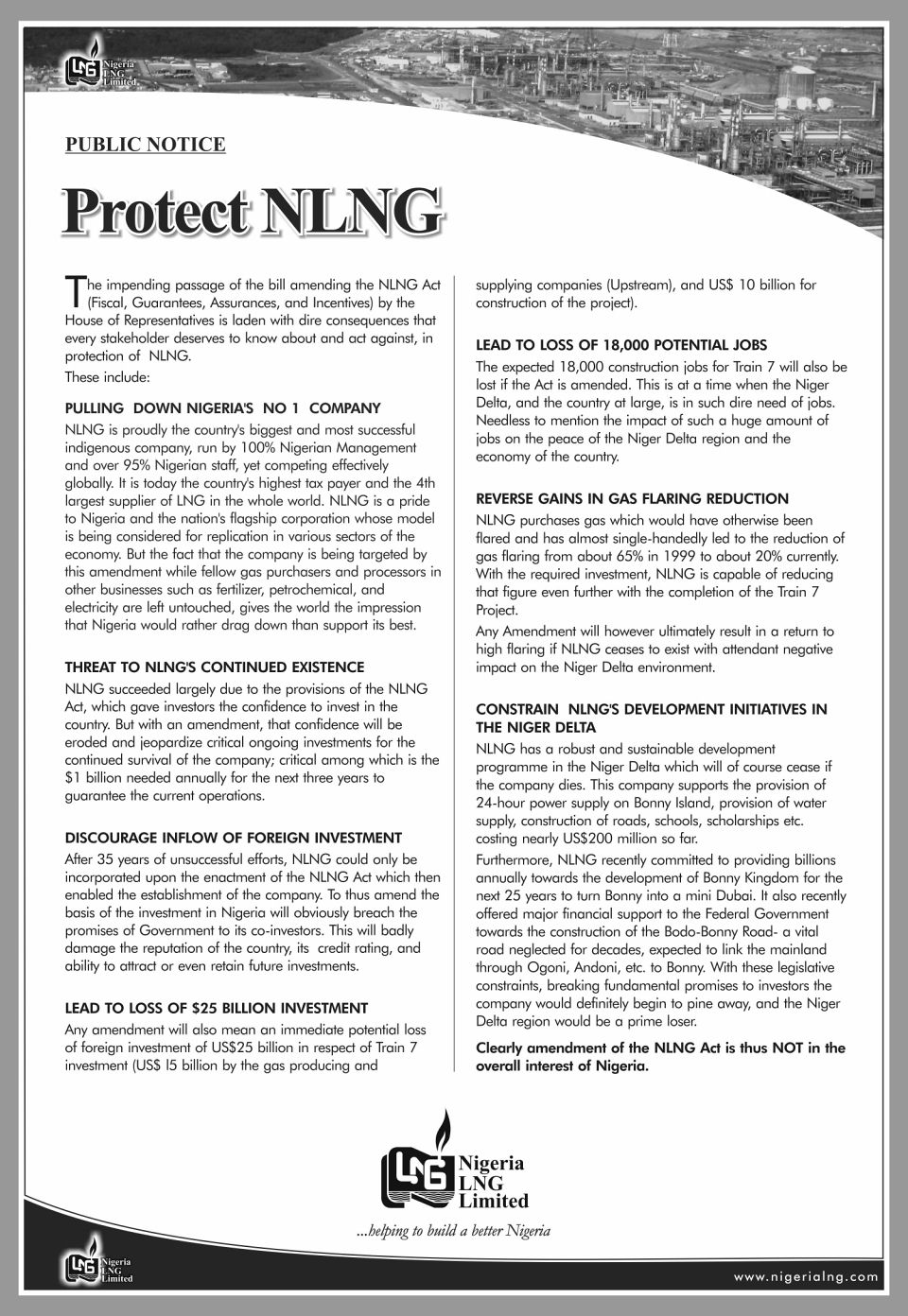 This is a public notice ad by NLNG
Posted 07/12/2016 12:51:41 PM
---
CLASSIFIED ADS
Let us build the most comprehensive online database of worthy and credible Nigerians from all walks of life. It is worth doing!
Loss Off Your Belly Fats, Upper Arm Fat and Body Fats In 2weeks Time.. Click HERE To Start Now!
You may also like...

Millions of Shiites march across Nigerian cities •Demand...

How to create an authentic brand story

Oba Ewuare: Here comes the strong man of...

Oron Maritime Academy seeks more funding from NIMASA...

Military alleges international conspiracy against Nigeria's national security...

Oyegun commends Speaker Dogara for standing behind FG,...

Nigerians are to blame for power supply woes...

Guber Poll: Why Obiano must go — Anambra...

Bauchi State Govt. distributes 72 motorcycles, others to...

Gbadamosi: We have lost a multi-talented economist, says...

Drunk pilot arrested in cockpit