NLNG Public Notice: Amendment of the NLNG Act is NOT in the overall interest of Nigeria
By Admin on 07/12/2016
Views: 660

NLNG Public Notice Ad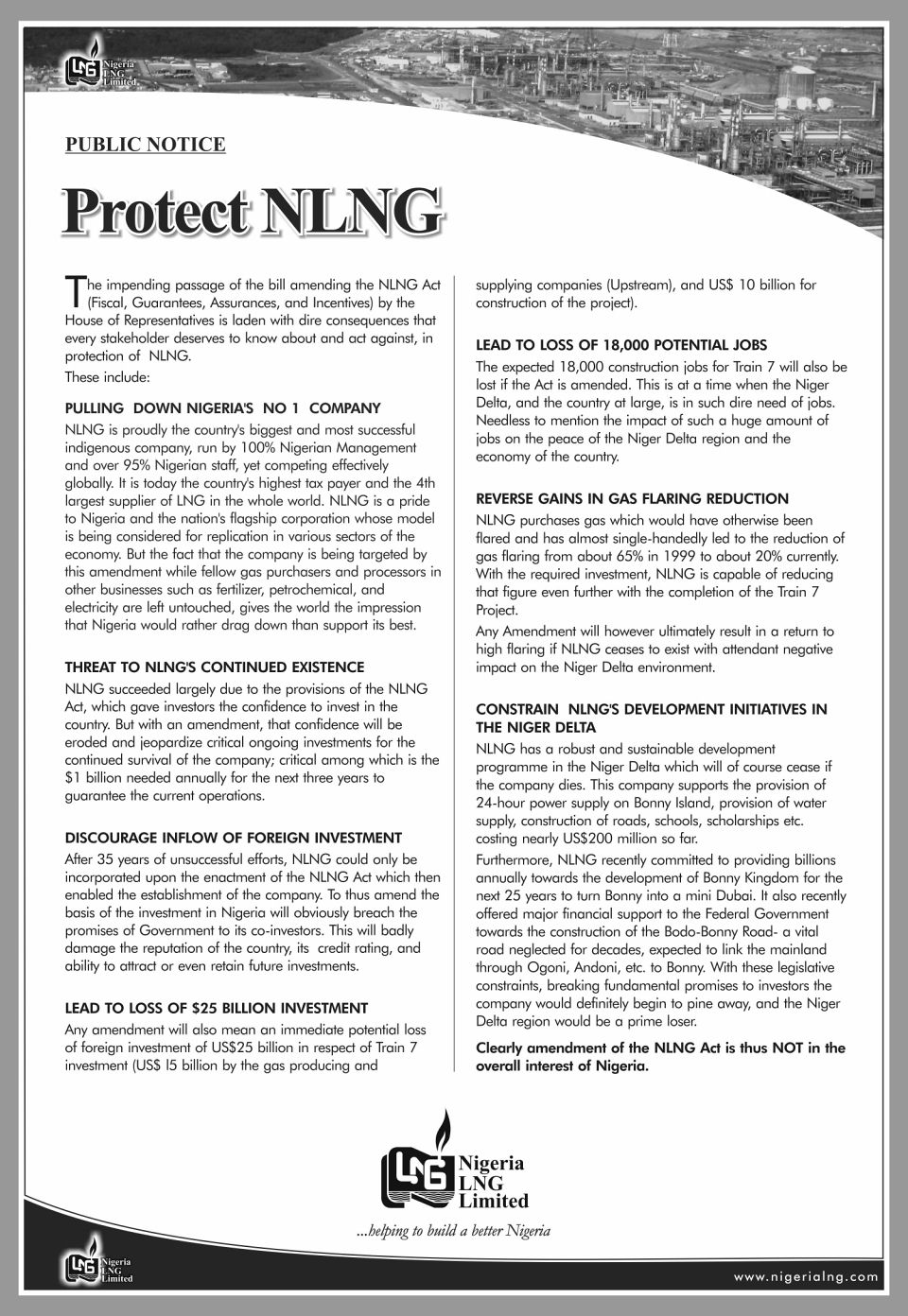 This is a public notice ad by NLNG
Posted 07/12/2016 12:51:41 PM
---
CLASSIFIED ADS
Loss Off Your Belly Fats, Upper Arm Fat and Body Fats In 2weeks Time.. Click HERE To Start Now!
Let us build the most comprehensive online database of worthy and credible Nigerians from all walks of life. It is worth doing!
You may also like...

EFCC charges Yakubu with asset concealment

Chinua Achebe: UNN Special Senate session holds Tuesday...

Boko Haram massacres 80 in Borno

EFCC slams six-count charge on Ex-NNPC GMD Andrew...

Court halts declaration of re-run election results in...

IMPEACHED: Abia Speaker removed, replaced

EFCC justifies continued detention of Jonathan's cousin, says...

Boko Haram takes another Borno town

AU commends FG for proper handling of IDPs...

Saraki orders suspension of work on new PIB...

3 Days to Inauguration: Obiano will succeed as...