NLNG Public Notice: Amendment of the NLNG Act is NOT in the overall interest of Nigeria
By Admin on 07/12/2016
Views: 1,224

NLNG Public Notice Ad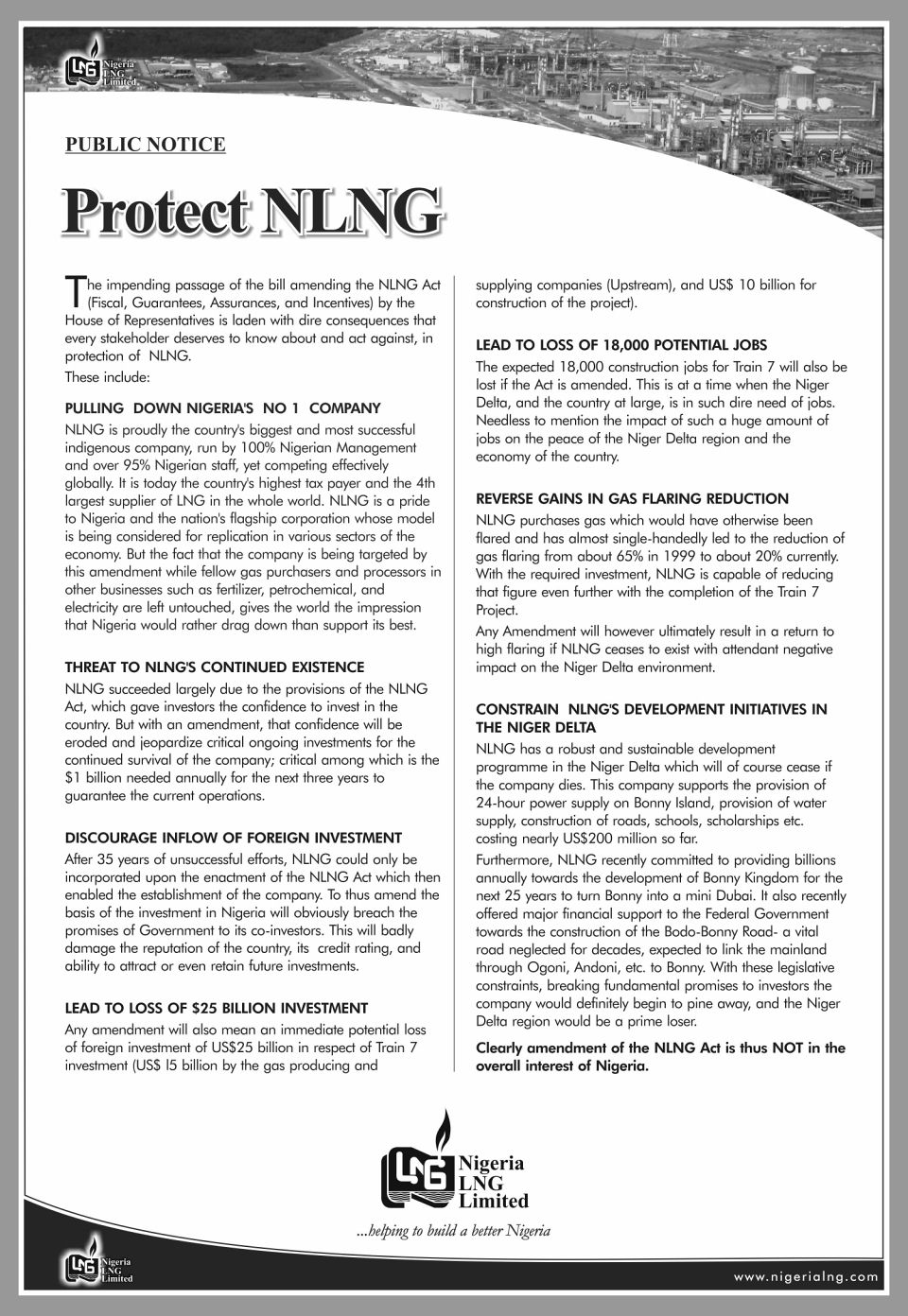 This is a public notice ad by NLNG
Posted 07/12/2016 7:51:41 PM
---
CLASSIFIED ADS
Let us build the most comprehensive online database of worthy and credible Nigerians from all walks of life. It is worth doing!
Loss Off Your Belly Fats, Upper Arm Fat and Body Fats In 2weeks Time.. Click HERE To Start Now!
You may also like...

Association urges FG to empower women in maritime...

Political crisis: Why we visited Amaechi —APC Governors...

Boko Haram 35 years ahead of Nigeria —Intersociety...

Shareholders urged to complete KYC data

One worker dies every 15 seconds globally —...

Breaking: Again, Senate defers Amaechi's ministerial screening

Ekiti, Kwara cancel independence celebration

House of Reps set to convene stakeholders summit...

IG orders high alert as policemen threaten strike...

Mugabe talks of own death at 93rd birthday...

APC lawmakers to match into Rivers State House...