NLNG Public Notice: Amendment of the NLNG Act is NOT in the overall interest of Nigeria
By Admin on 07/12/2016
Views: 1,661

NLNG Public Notice Ad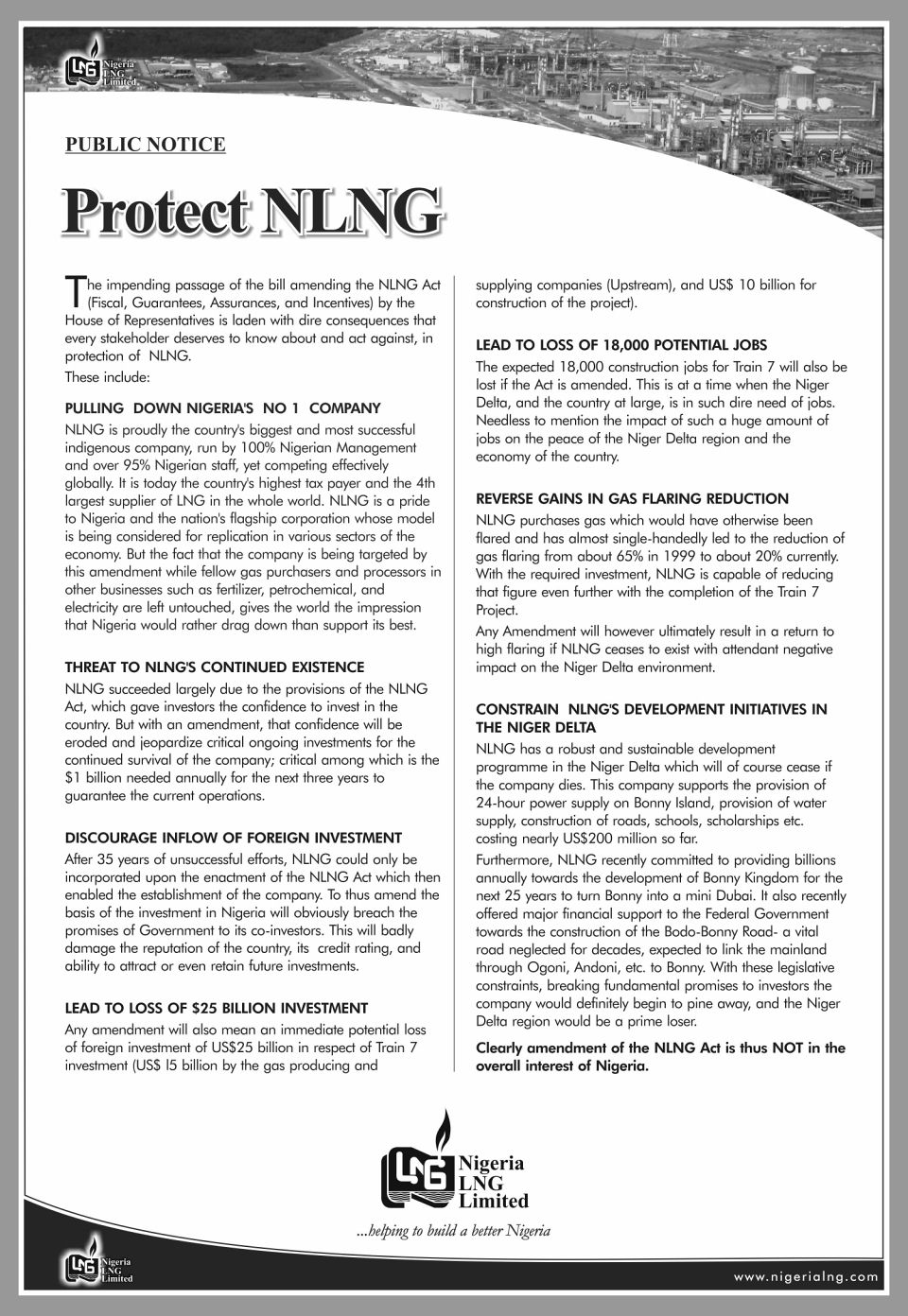 This is a public notice ad by NLNG
Posted 07/12/2016 7:51:41 PM
---
CLASSIFIED ADS
Loss Off Your Belly Fats, Upper Arm Fat and Body Fats In 2weeks Time.. Click HERE To Start Now!
Let us build the most comprehensive online database of worthy and credible Nigerians from all walks of life. It is worth doing!
You may also like...

Enelamah highlights role of SMEs in diversification agenda...

Suicide bomber's accomplices on the run

Olejeme celebrates Asagba of Asaba at 90, extols...

Politicians hijack Amnesty programme for ex-militants

How has Buratai enforced discipline in the Nigerian...

PDP BoT member distances self from report on...

Utomi lists gains of cashless banking, tasks ad...

IMF presses for further naira devaluation

Mass sack of workers at MTN Nigeria

Why I want to buy Arsenal —Dangote

FG to borrow to fund 2017 Budget N2.36...