NLNG Public Notice: Amendment of the NLNG Act is NOT in the overall interest of Nigeria
By Admin on 07/12/2016
Views: 947

NLNG Public Notice Ad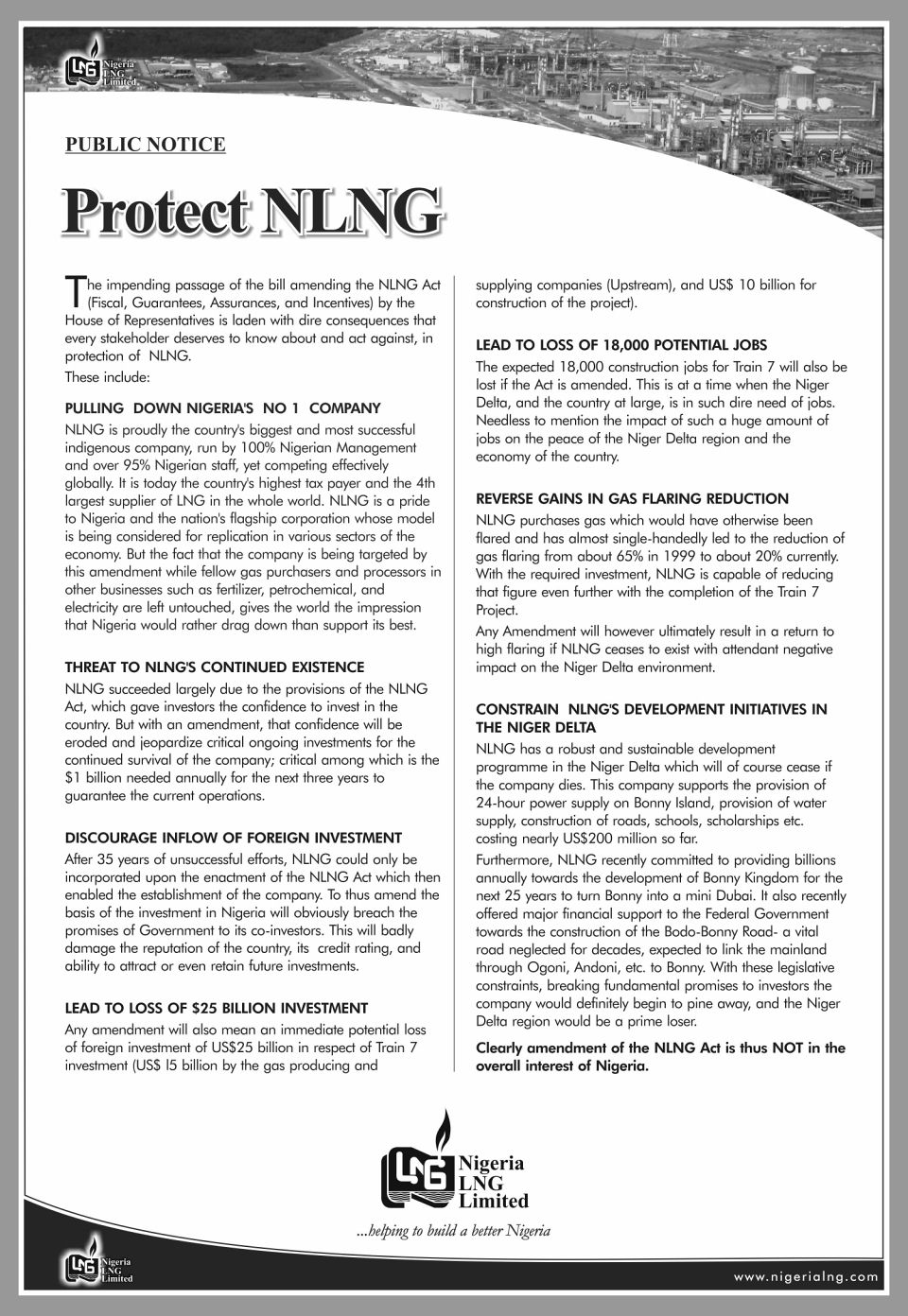 This is a public notice ad by NLNG
Posted 07/12/2016 12:51:41 PM
---
CLASSIFIED ADS
Let us build the most comprehensive online database of worthy and credible Nigerians from all walks of life. It is worth doing!
Loss Off Your Belly Fats, Upper Arm Fat and Body Fats In 2weeks Time.. Click HERE To Start Now!
You may also like...

Nigeria's Embassy in Washington shut down

Presidency unfolds plan for nationwide town hall meetings,...

Politics of the stomach: Fayose shares 30,000 bags...

Gallant troops crack down on Boko Haram fighters...

Tribunal upholds David Mark's election

Wife of murdered aide of Abia Governor's son...

FRSC warns against night journeys

2015 presidency: Atiku unfolds 3-point agenda

Abuja bomb blasts: CAN President invokes God's wrath...

NEC orders forensic audit of FG revenue generating...

Ohanaeze strategises for Igbo president