NLNG Public Notice: Amendment of the NLNG Act is NOT in the overall interest of Nigeria
By Admin on 07/12/2016
Views: 1,820

NLNG Public Notice Ad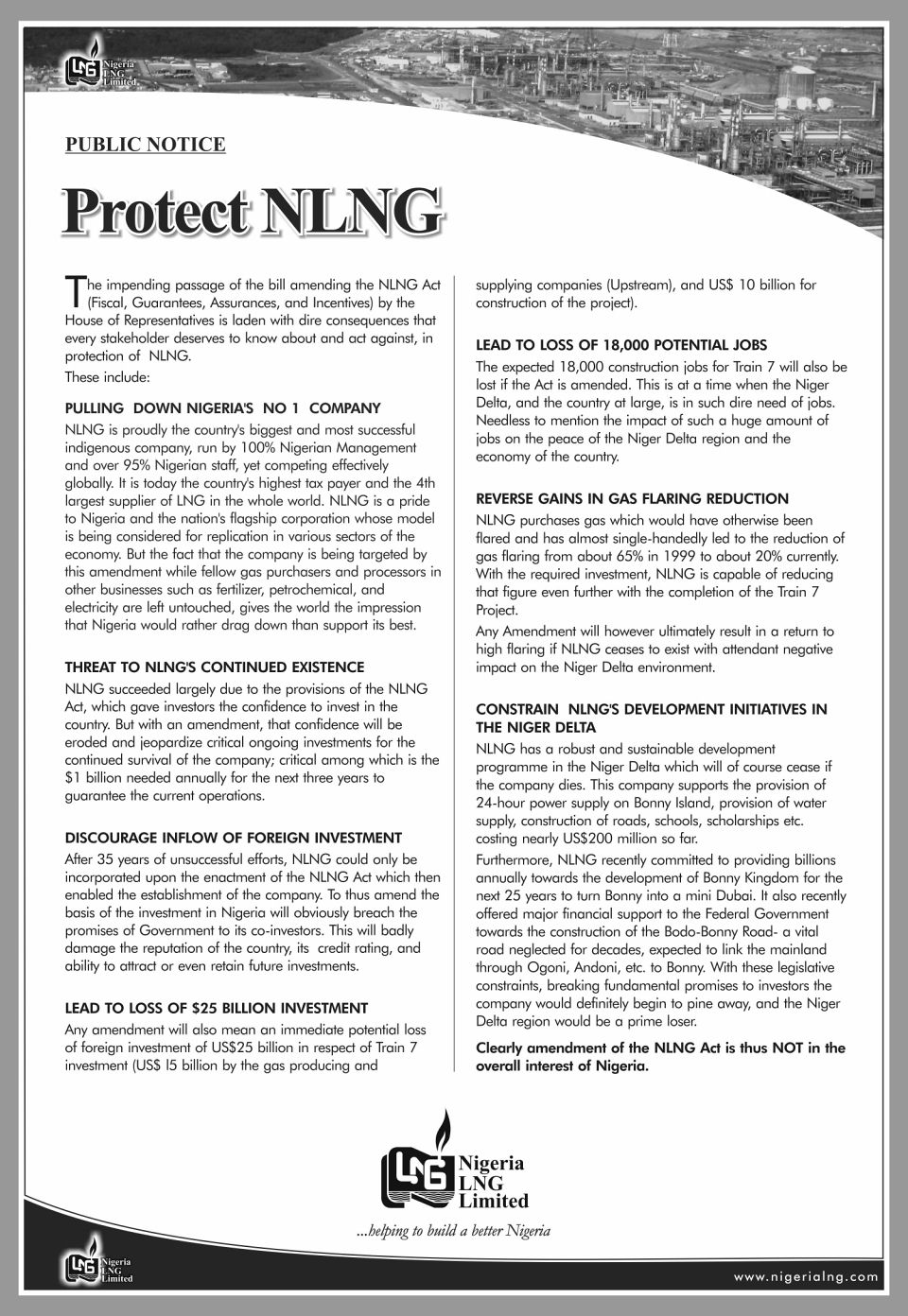 This is a public notice ad by NLNG
Posted 07/12/2016 7:51:41 PM
---
CLASSIFIED ADS
Loss Off Your Belly Fats, Upper Arm Fat and Body Fats In 2weeks Time.. Click HERE To Start Now!
Let us build the most comprehensive online database of worthy and credible Nigerians from all walks of life. It is worth doing!
You may also like...

Senate pads 2014 Budget with N52.2bn, approves N4.695trn...

Diamond Bank strengthens Board with world-class technocrats

2018: Amosun assures of accelerated development of Ogun...

Buhari spits fire, says those who distorted 2016...

Boko Haram: Army announces partial lifting of Maiduguri...

Troops clear Boko Haram terrorists from Sambisa general...

Arms Deal: Dasuki, 4 others docked for N13bn...

UN-HABITAT declares Osun's urban renewal biggest of such...

Again, Fitch rates Kaduna's economy stable

Heavy losses as fuel tanker falls off Iyana...

EFCC names beneficiaries of Alison-Madueke's alleged bribe