NLNG Public Notice: Amendment of the NLNG Act is NOT in the overall interest of Nigeria
By Admin on 07/12/2016
Views: 362

NLNG Public Notice Ad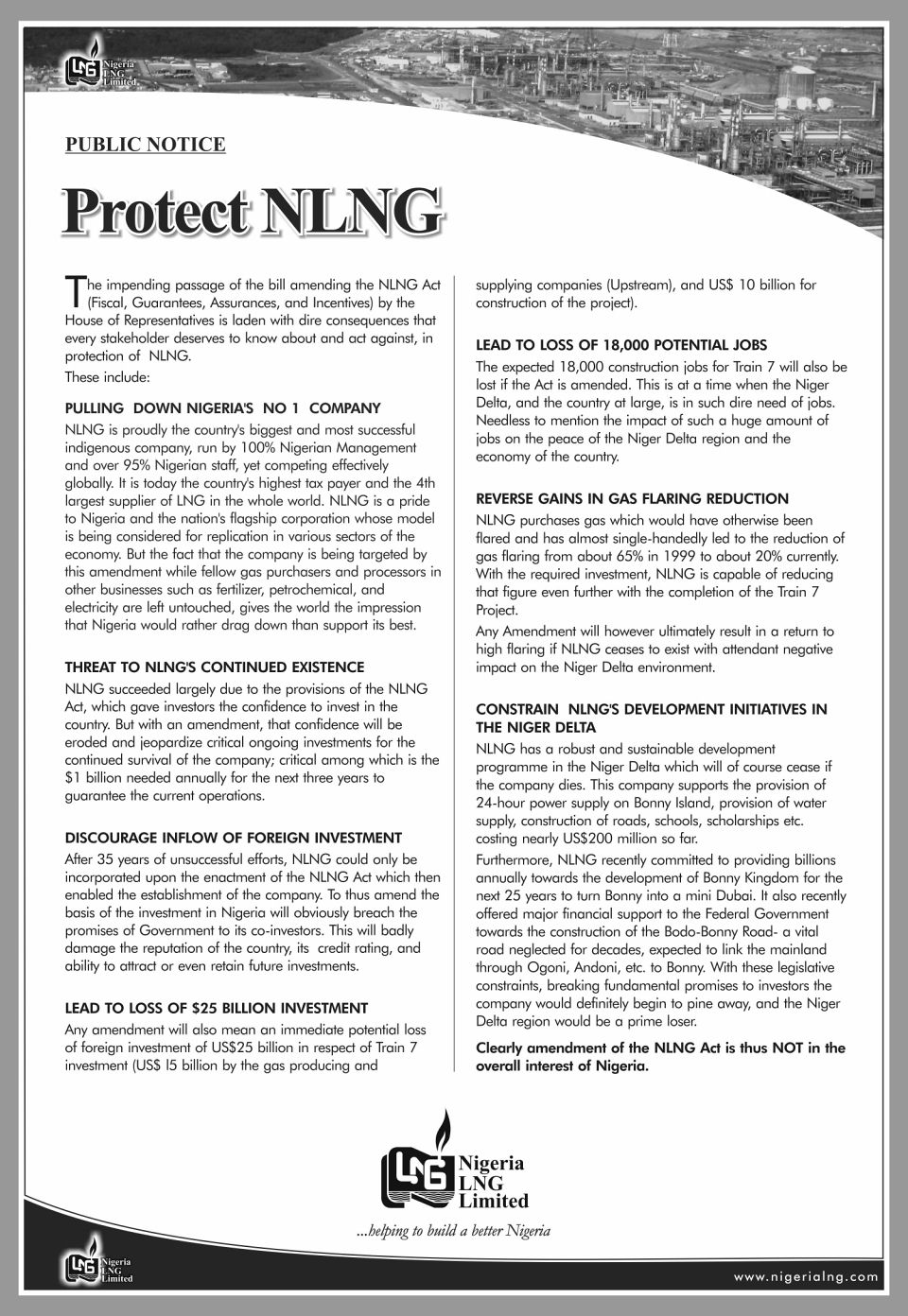 This is a public notice ad by NLNG
Posted 07/12/2016 12:51:41 PM
---
CLASSIFIED ADS
Loss Off Your Belly Fats, Upper Arm Fat and Body Fats In 2weeks Time.. Click HERE To Start Now!
Let us build the most comprehensive online database of worthy and credible Nigerians from all walks of life. It is worth doing!
You may also like...

Lagos agog as Daylight Annual Leadership Awards holds...

Update: Why Sanusi won Best Central Bank Governor's...

Ban on civil servants from traditional titles unconstitutional...

Gov. Umahi reverses appointment of 16 new Perm....

It will be a day of dust haze...

Abia elections Tribunal to rule on 30 petitions...

Rights group declares Governor El-Rufai 'a major threat...

RIGHTSView: Works Minister abandons Arondizuogu Federal Highway?

Man attacks religious passenger on bus

RIGHTSView, By EMMANUEL ONWUBIKO: As Shoprite invades South-East...

NiMET predicts thunderstorms in North and Central today,...