NLNG Public Notice: Amendment of the NLNG Act is NOT in the overall interest of Nigeria
By Admin on 07/12/2016
Views: 1,206

NLNG Public Notice Ad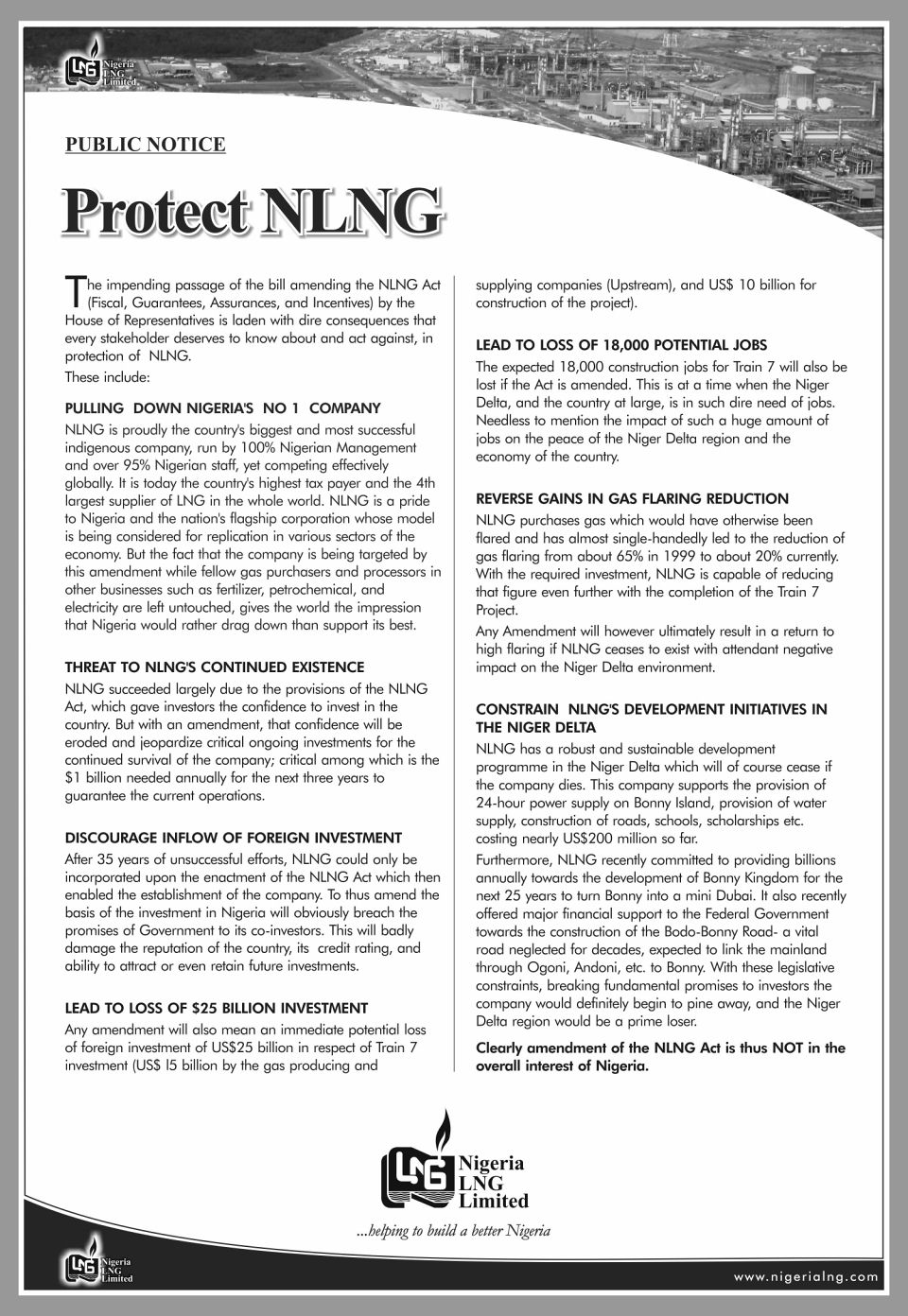 This is a public notice ad by NLNG
Posted 07/12/2016 7:51:41 PM
---
CLASSIFIED ADS
Let us build the most comprehensive online database of worthy and credible Nigerians from all walks of life. It is worth doing!
Loss Off Your Belly Fats, Upper Arm Fat and Body Fats In 2weeks Time.. Click HERE To Start Now!
You may also like...

Schoolgirl sues parents for allegedly kicking her out...

Untold story of the legendary ALABUKUN POWDER and...

NDLEA arrests 120 suspects, seizes 15.5 tons of...

Edo to prosecute ex-Governor Igbinedion

Editor killed in Onitsha

Delta SUBEB boss worries over primary school teachers...

Who rules the world? The big question as...

Senate moves to unravel how N213bn Power Intervention...

Libya repatriates 135 Nigerian migrants

Lawmakers seek firm action on murder of Nigerian...

Vampire's dramatic escape: Imo Judiciary, shameless security agencies...