NLNG Public Notice: Amendment of the NLNG Act is NOT in the overall interest of Nigeria
By Admin on 07/12/2016
Views: 646

NLNG Public Notice Ad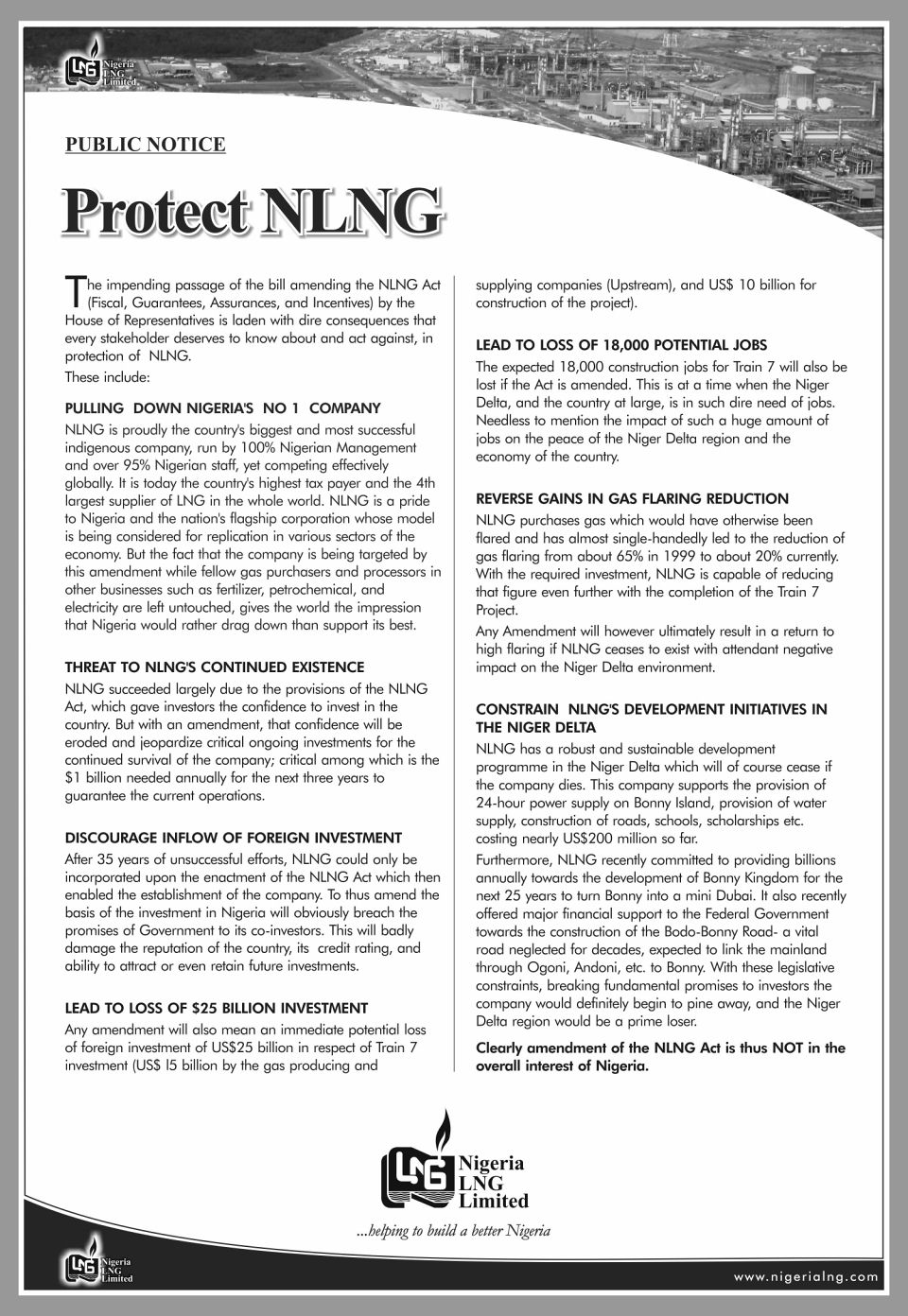 This is a public notice ad by NLNG
Posted 07/12/2016 12:51:41 PM
---
CLASSIFIED ADS
Let us build the most comprehensive online database of worthy and credible Nigerians from all walks of life. It is worth doing!
Loss Off Your Belly Fats, Upper Arm Fat and Body Fats In 2weeks Time.. Click HERE To Start Now!
You may also like...

10 kidnap victims rescued in Abuja

Corruption: Col. Umar's group condemns imprisonment of Lamido...

Access Bank MD released by EFCC

Army dislodges criminal gangs in Rivers

Ebola, where is thy sting?: Nigerian schools to...

Chelsea claim Prem top spot as Man City,...

BREAKING: Jammeh, family vacate State House; life in...

Obama shuns secessionists

Buhari sacks Chief Security Officer with immediate effect...

Gwoza IDPs to go home soon

Nigerian Army opens new unit to manage civilian...