NLNG Public Notice: Amendment of the NLNG Act is NOT in the overall interest of Nigeria
By Admin on 07/12/2016
Views: 487

NLNG Public Notice Ad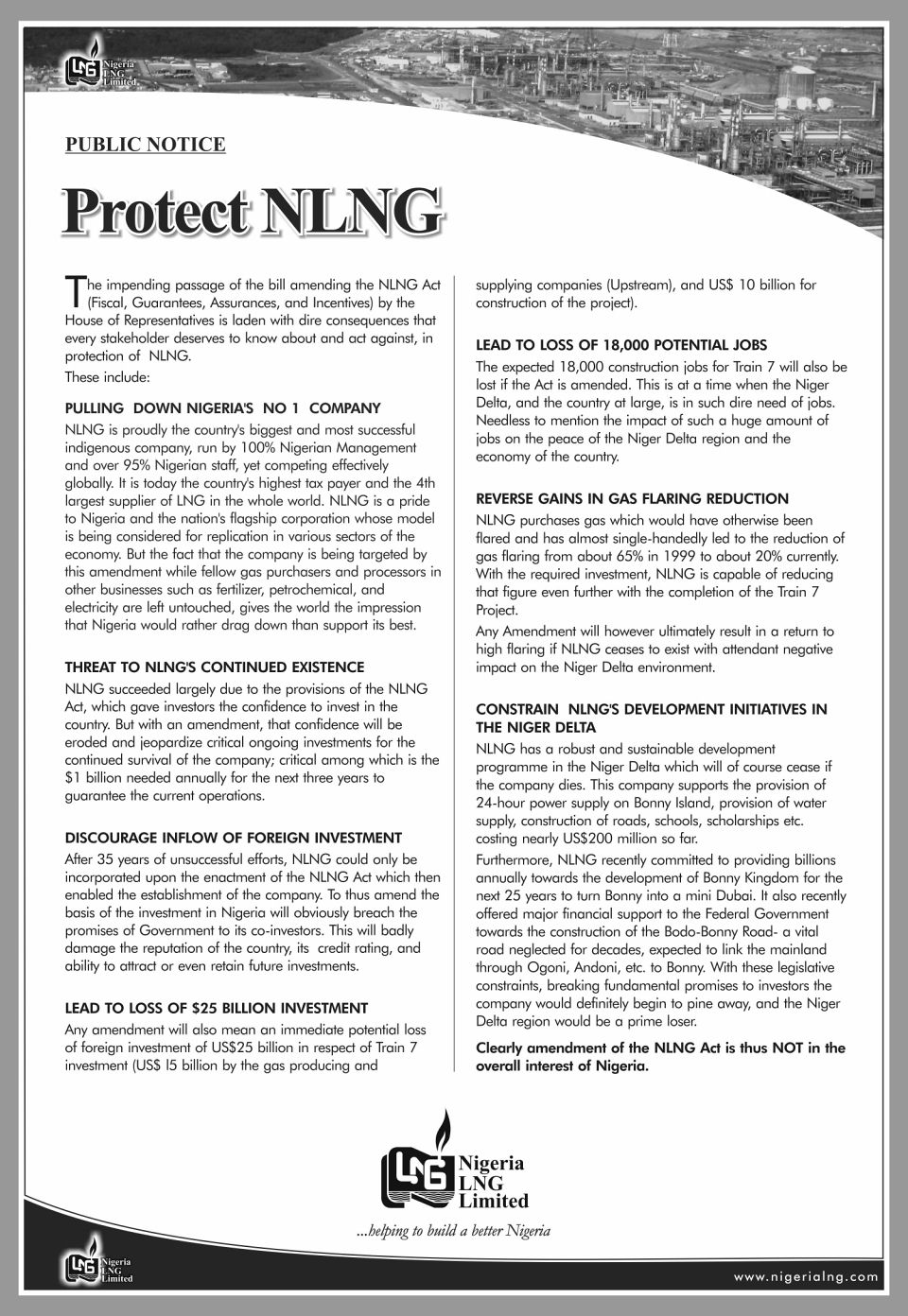 This is a public notice ad by NLNG
Posted 07/12/2016 12:51:41 PM
---
CLASSIFIED ADS
Let us build the most comprehensive online database of worthy and credible Nigerians from all walks of life. It is worth doing!
Loss Off Your Belly Fats, Upper Arm Fat and Body Fats In 2weeks Time.. Click HERE To Start Now!
You may also like...

CEOs Club honours Airtel MD Segun Ogunsanya

World Cup List: Keshi needs a rethink about...

Death wish: Call Fayose to order, Buhari tells...

Imo approves N28,000 minimum wage for judicial workers...

Obiano blazes trail in search for economic salvation...

No end to APGA crisis; factions insists National...

Call for peace in Obowo (Imo State) as...

Police gets 7 new DIGs, reconstitutes Management Team...

News Express vindicated on Kolade's resignation as SURE-P...

Saraki assures on sustainable economic policies

South Africa army to tackle xenophobic attacks