NLNG Public Notice: Amendment of the NLNG Act is NOT in the overall interest of Nigeria
By Admin on 07/12/2016
Views: 935

NLNG Public Notice Ad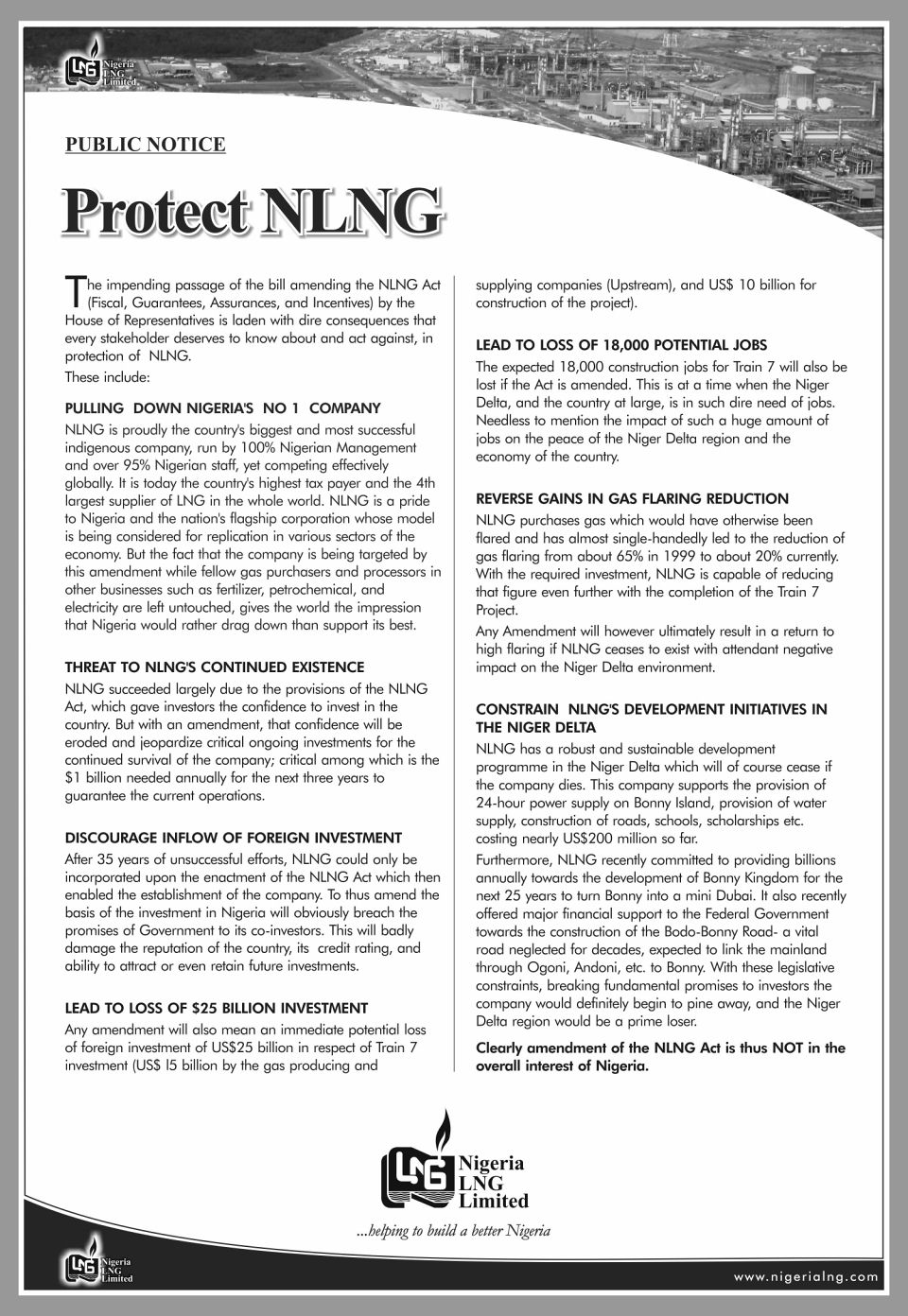 This is a public notice ad by NLNG
Posted 07/12/2016 12:51:41 PM
---
CLASSIFIED ADS
Let us build the most comprehensive online database of worthy and credible Nigerians from all walks of life. It is worth doing!
Loss Off Your Belly Fats, Upper Arm Fat and Body Fats In 2weeks Time.. Click HERE To Start Now!
You may also like...

Ambode tasks APC governors on improved service delivery...

Igbo group remembers Aguiyi-Ironsi, declares him 'unsung hero...

Beware of 'Abuja politicians', Imo APC tells Jonathan...

Orji receives parting award, speaks on vision as...

Fake and expired tyres responsible for more than...

Dakuku Peterside to deliver UNN Distinguished Persons Annual...

CLO condemns deportation of Igbos by Lagos State...

It will be a sunny, hazy and cloudy...

Shell Joint Venture lifts force majeure on gas...

Nigerian varsities secure access to 100,000 e-books

Defence Minister, Chief of Defence Staff visit Niger...