NLNG Public Notice: Amendment of the NLNG Act is NOT in the overall interest of Nigeria
By Admin on 07/12/2016
Views: 755

NLNG Public Notice Ad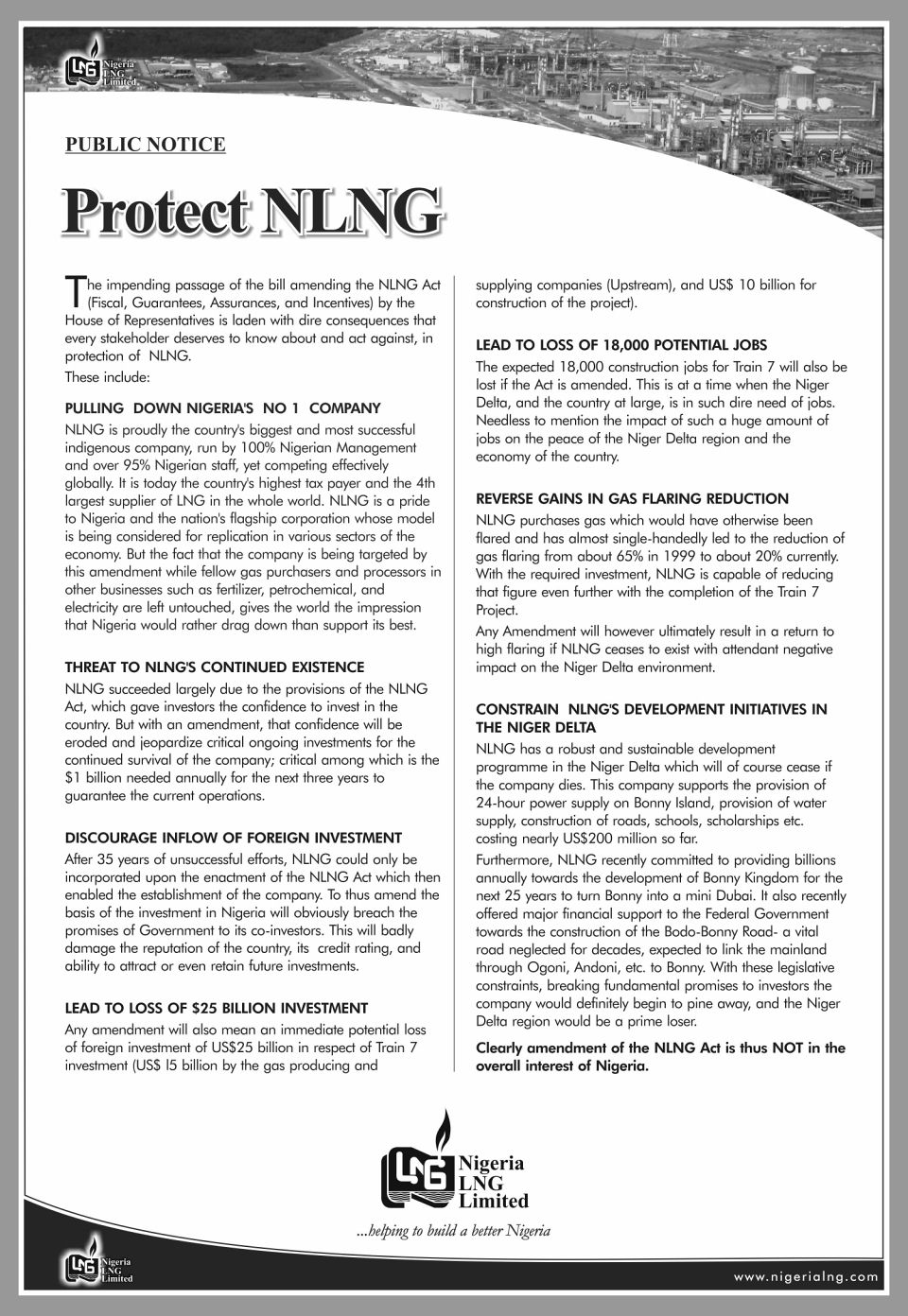 This is a public notice ad by NLNG
Posted 07/12/2016 12:51:41 PM
---
CLASSIFIED ADS
Loss Off Your Belly Fats, Upper Arm Fat and Body Fats In 2weeks Time.. Click HERE To Start Now!
Let us build the most comprehensive online database of worthy and credible Nigerians from all walks of life. It is worth doing!
You may also like...

Ambode and Fashola on war path

Owerri residents accuse government of plot to grab...

Tony Elumelu to speak at President Obama's White...

Troops rain bombs on Niger Delta militants

National Assembly proposes July to December budget preparation...

Jealous lover boy stabs rival, heartthrob on Xmas...

RIGHTSView: Imo State's free education; UBEC Fund and...

Ex-Labour Party chairman, Dan Nwanyanwu, accused of stealing...

Popular prayer warrior, 65-year-old mother in police net...

Nigeria's military is in distress, needs comprehensive reform...

Bakassi strike force overruns Cross River LGAs, forms...